Art Hearts & Couture Fashion Week Shows

| | |
| --- | --- |
| Couture Fashion Week Alexandra Popescu-York | Source: Ktodoma Photography | NYC-ASE.com |
Seventh Annual Oscar Pop! Poster Series
Responsible Author: Ruby BIRD & Yasmina BEDDOU (Journalists/Directors) | PARIS - NEW YORK, 02/22/2019, 09:34 Time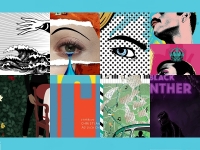 USPA NEWS -
Shutterstock, Inc., a Leading Global Technology Company offering a Creative Platform for High-Quality Content, Tools and Services, announced on February 19, its Seventh Annual Oscar Pop! Poster Series Drawing Inspiration from World Famous Iconic Pop Artists to reimagine Movie Posters for the 2019 Academy Award Best Picture Nominees. Shutterstock's TalentedIin-House Designers each channeled the Style and Aesthetic of a Particular Artist to recreate one of the Eight Nominated Films using Imagery from Shutterstock's cCllection of over 225 Million Images.
A little bit of love in Michigan
Responsible Author: Bayano Ali | Southfeild ,Michigan , 02/17/2019, 04:28 Time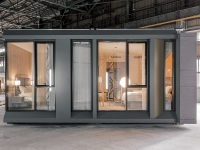 USPA NEWS -
An array of poetic and artistic talent was displayed at Punchline Comedy Lounge in the metropolitan Detroit area.
| | |
| --- | --- |
| | RAHMA-SOPHIA RACHDI |
| | Robbie Merritt |
| | Ruby BIRD |
| | Yasmina BEDDOU |
| | Daren Frankish |